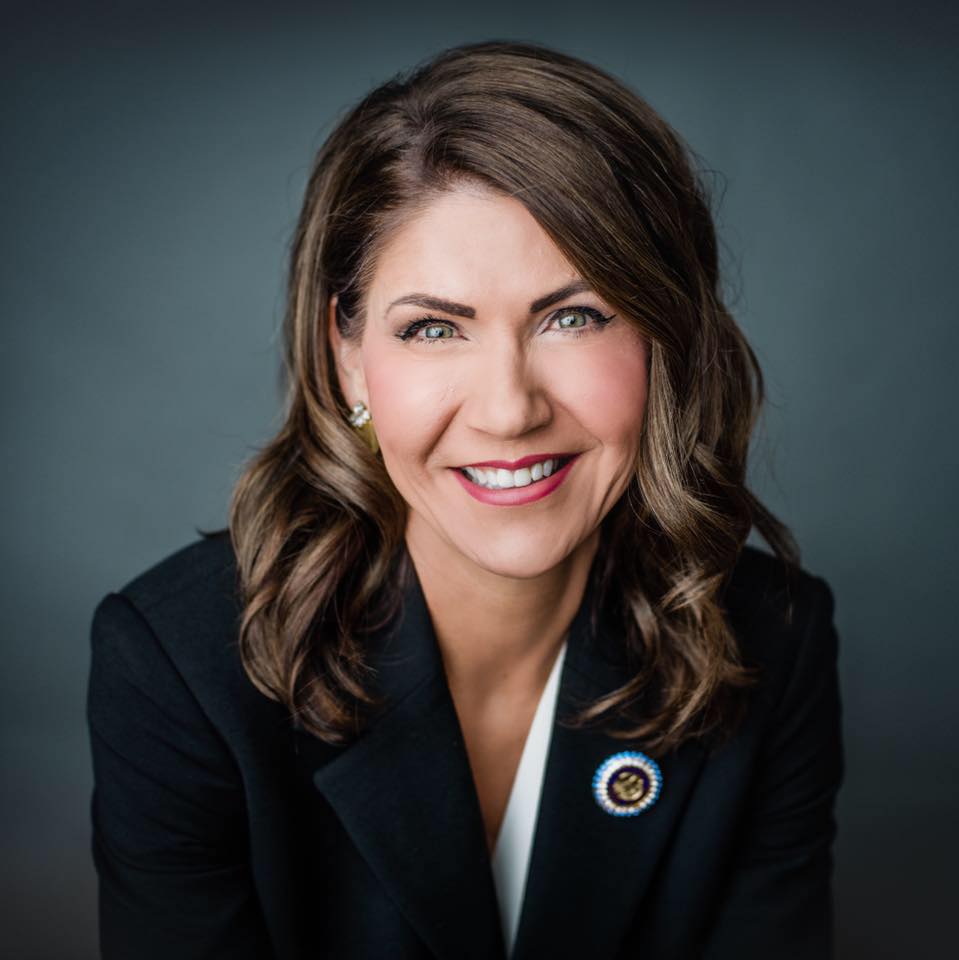 GOVERNOR KRISTI NOEM OF SOUTH DAKOTA
ON TRUMP'S VICE PRESIDENT SHORT LIST
Governor Kristi Noem is a rancher, farmer, small business owner, and New York Times bestselling author of Not My First Rodeo: Lessons Learned From the Heartland. In 2010, after serving in the South Dakota legislature for several years, Noem was elected to serve as South Dakota's lone member of the U.S. House of Representatives. During her time in Congress, in addition to many other successes, Governor Noem helped pass the Tax Cuts and Jobs Act, which put $2,400 back in the pockets of the average South Dakota family. In 2018, with the platform of protecting South Dakotans against tax increases, government growth, federal intrusion, and government secrecy, she was elected as South Dakota's first-ever female Governor. In 2022, Governor Noem was re-elected with the largest vote total in the history of South Dakota. As Governor, Noem has respected the rights of her people by trusting them to exercise their personal responsibility to make the best decisions for themselves, their loved-ones, and – in turn – their communities. She has focused on building stronger families and keeping South Dakota "Open for Business." Despite all of this, Governor Noem often says that her greatest accomplishment is raising her three children, Kassidy, Kennedy, and Booker, with her husband Bryon.
All have a deep love for their family and an even deeper love for the Lord.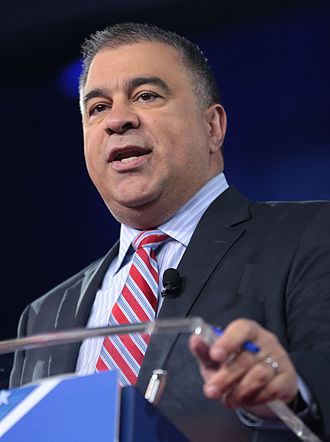 DAVID BOSSIE, TRUMP'S FORMER CAMPAIGN MANAGER AND
REPUBLICAN NATIONAL COMMITTEEMAN FROM MARYLAND
During Bill Clinton's two terms as president, David led investigations ranging from the Whitewater land deal to the transfer of dual-use technology to China and to foreign fundraising in the 1996 Clinton re-election campaign.
https://wwsg.com/speakers/david-bossie/
David served since 2000 as president of Citizens United, a conservative NGO "dedicated to restoring our government to citizens' control through a combination of education, advocacy, and grass roots organization."
https://www.citizensunited.org/what-is-citizens-united/
Beginning in August 2016, David took a five month leave of absence to serve as Deputy Campaign Manager for Donald J. Trump for President and was instrumental in his eventual victory.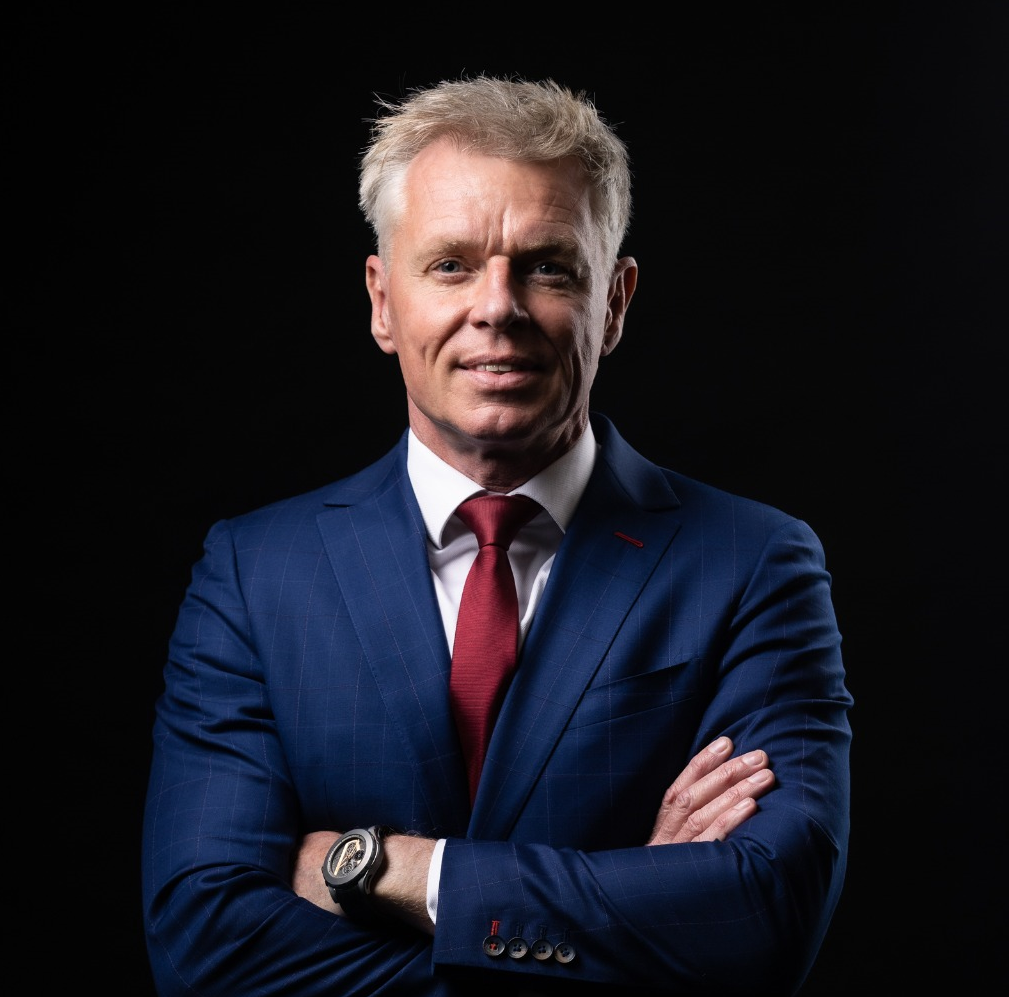 ROB ROOS, MEMBER OF THE EUROPEAN PARLIAMENT AND VICE PRESIDENT OF THE EUROPEAN CONSERVATIVES AND REFORMIStS GROUP IN THE European Parliament
Rob worked for ten years in engineering and construction in the oil, gas and infrastructure industries before starting his own business in energy and telecom, eventually founding a total of nine companies and buying and merging many more.https://www.linkedin.com/in/robroosnl/
Rob's motto in our days of government-sponsored scare-mongering is one he shares with American political commentator Jack Posobiec: "fear is a poor basis for decision-making." https://twitter.com/JackPosobiec/status/1580275270933585920  
On 11th October 2022, Rob unmasked the fact that governments pushed a lie when they claimed vaccination would prevent the transmission of the COVID. virus. https://twitter.com/Rob_Roos/status/1579759795225198593
He entered politics to defend freedom, democracy, and Western values based on the Judeo-Christian tradition.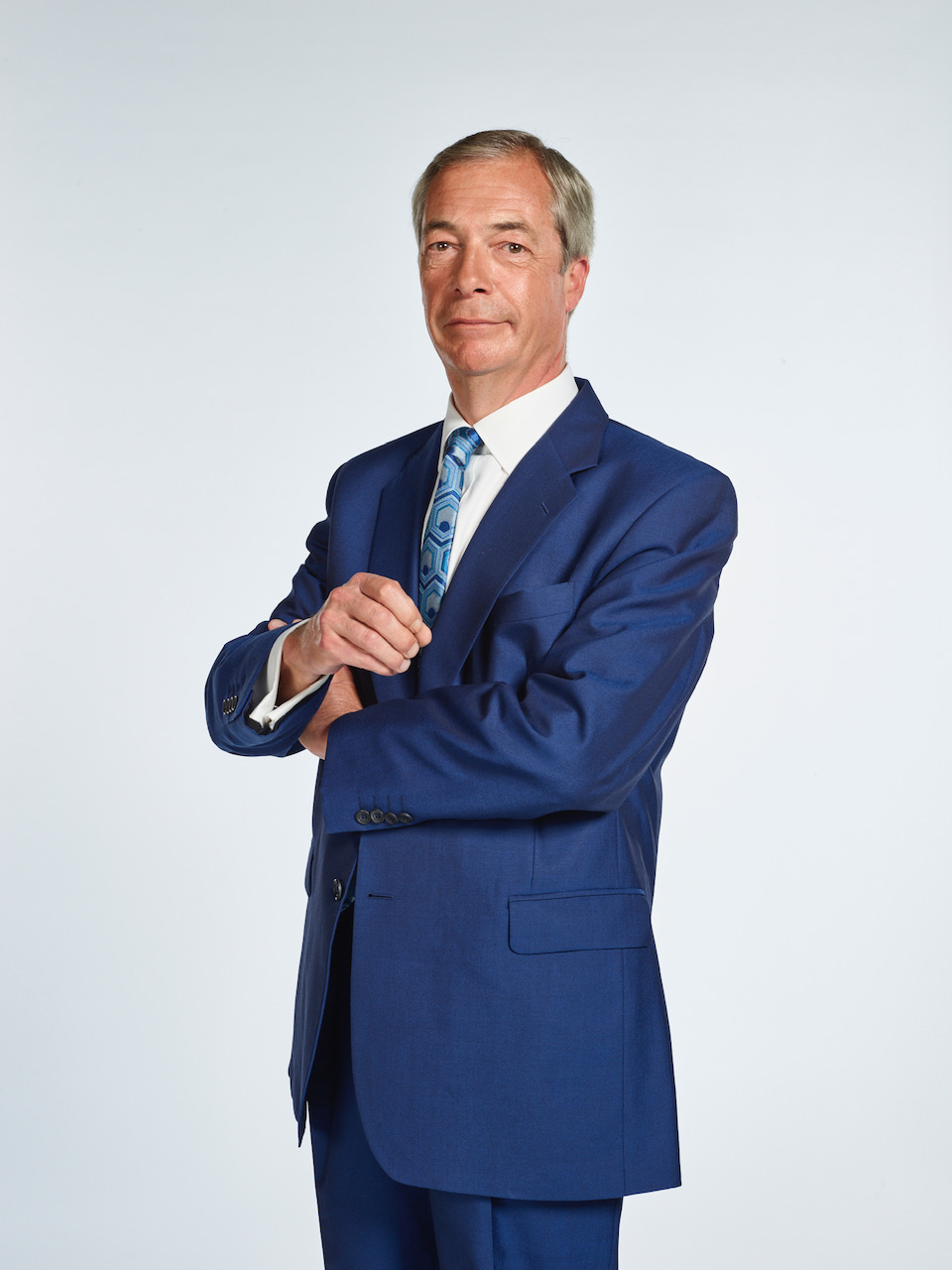 NIGEL FARAGE, LEADER OF THE BREXIT, FORMER MEMBER OF THE EUROPEAN PARLIAMENT AND TOP UK TV TALKSHOW HOST
Farage began his career in 1982 as a commodities trader at the London Metal Exchange and years later ran his own metals brokerage firm. 
He left a successful career behind to go into politics after the Conservative party signed the Maastricht Treaty, which advocated "ever closer union" between European nations. He became a founding member of UKIP in 1993 and set about campaigning for Britain's EU withdrawal. In 2014, under Farage's leadership, UKIP came first in the European election topping the poll in the UK with 4.5 million votes and in doing so becoming the first political party since 1906 to win a national election that was not the Labour or Conservative parties.
This successful result eventually forced the Conservative party to hold a referendum on European Union membership. In June 2016, Farage was a leading figure in the campaign to leave. This gained him the name "Mr Brexit" by Republican Presidential candidate Donald J Trump, whom he supported at a rally on the campaign trail. Nigel Farage was one of the very few that predicted that Donald Trump would win the presidential elections and was the first foreign politician to meet the newly elected President in Trump Tower just days after his historic win.
With it seeming he had won the day, Nigel stepped back from frontline politics, providing political analysis for Fox News in America and presenting a daily show on LBC radio and writing for the Daily Telegraph. In early 2019, he was forced back into Westminster politics in order to stop the Brexit betrayal, founding his new 'Brexit Party' to win the May elections in just six weeks of campaigning. This made Nigel the only man in British political history to win two national elections with two different parties.
With Brexit finally secured it looks as though 27 years of hard work has paid off. However, Nigel continues to hold the feet of the ruling Conservative party to the fire as a campaigner and presenter of 'Farage' on GB News, the No.1 rated commercial news program on British news channels.
ERIC ZEMMOUR, INTELLECTUAL, JOURNALIST, ESSAYIST, WRITER AND POLITICIAN SINCE HE PARTOOK IN THE 2022 FRENCH PRESIDENTIAL ELECTIONS
Eric is the author of 3 novels and 17 essays, including the terribly lucid Suicide français (2014). His two latest books, La France n'a pas dit son dernier mot (2021) and Je n'ai pas dit mon dernier mot (2023), reflect on his vision of the situation and his commitment to it.
At the end of 2021, Eric decided to sacrifice his former life as a columnist to become a presidential candidate. He campaigned against the "great replacement", a term he popularized in French public debate. He founded the Reconquête! (R!) party, which aims to unite the French right; in January 2023, the party passed the 100,000-member mark.
In 2022, as a first-time candidate in the French presidential elections, Eric reached 19% in the polls and eventually garnered 2,485,226 votes, or 7.07% of the vote.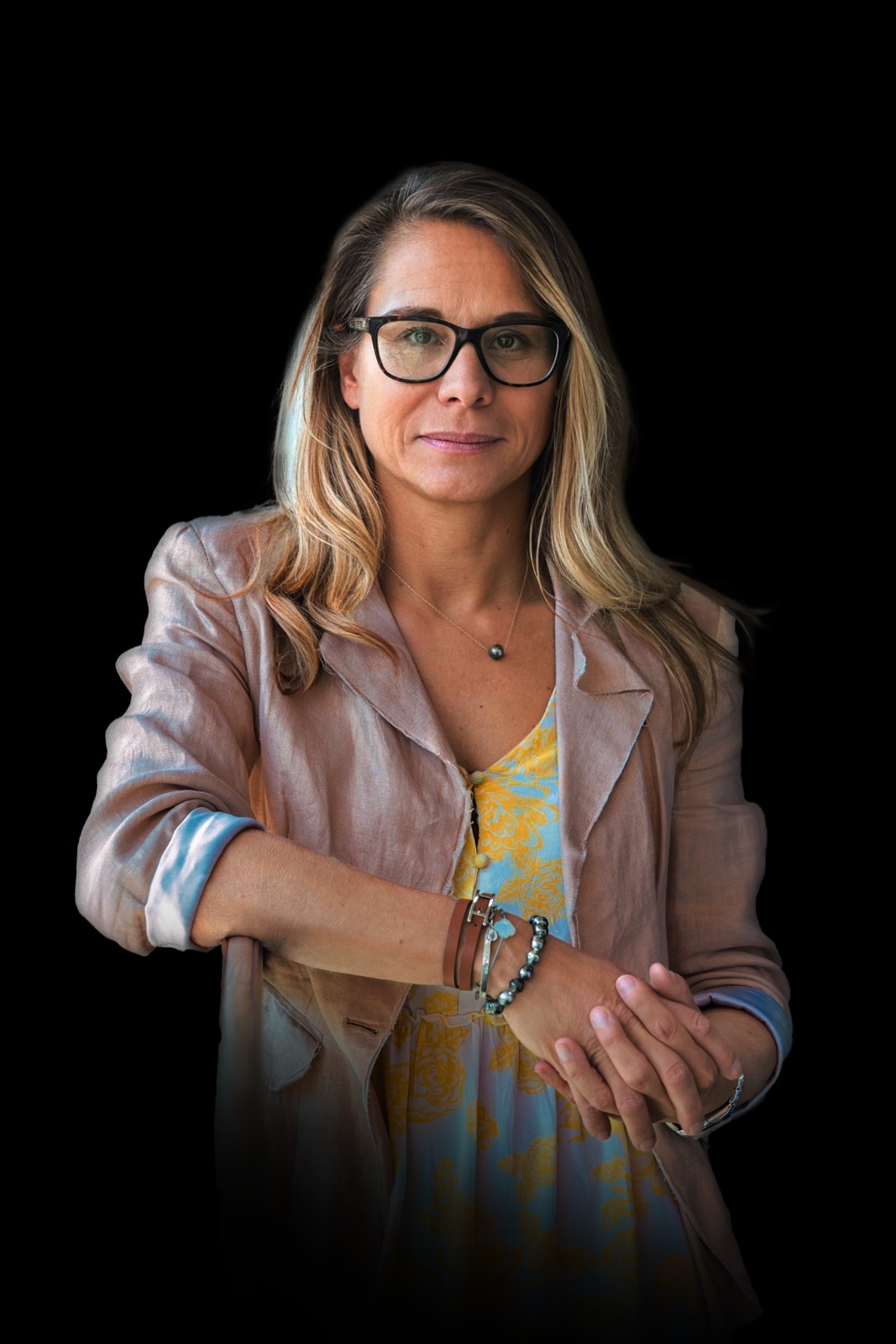 Virginie Joron, Member of THE EUROPEAN Parliament
After obtaining a post graduate law degree from the University of Nice (on police, security and fundamental human rights matters), she worked as a group insurance executive (disability, unemployment, retirement and health insurance).
As a member of the National Front Party, she was selected as a Regional Councillor in 2015 and then became President of the National Rally group for the Grand East region.
In 2019, she was elected to the European Parliament as an Member of the European Parliament (EP) and joined the Identity and Democracy group.
She is a full member and group coordinator of the Internal Market and Consumer Protection EP Committee. She is also a member of the Special EP Committee on COVID.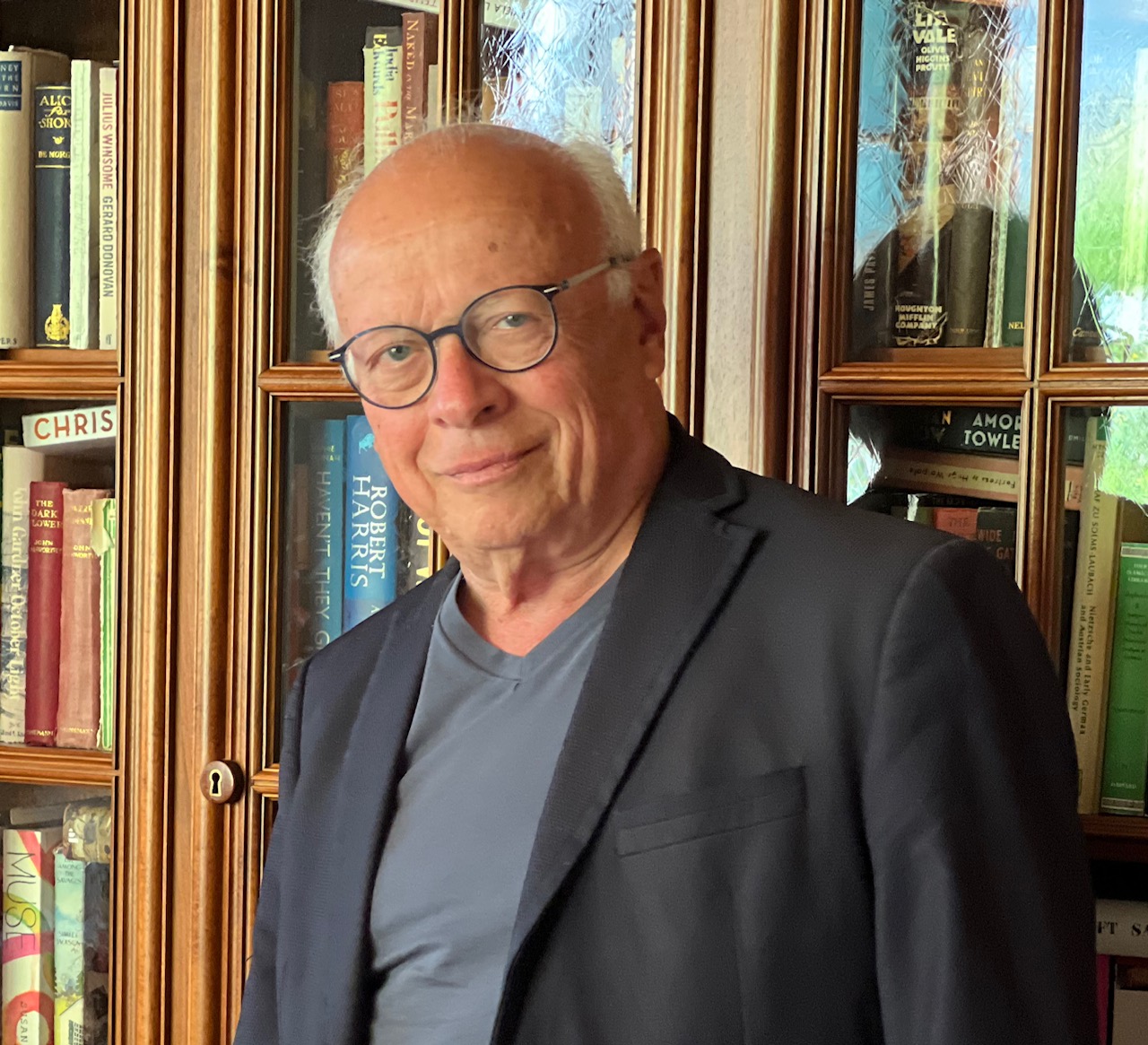 ANDRÉ BERCOFF, ONE OF FRANCE'S TOP JOURNALISTS, WRITERS AND TALKSHOW HOSTS
After earning a bachelor's degree in literature, André wrote for a dozen newspapers and was editor-in-chief of L'Orient-Le Jour, then of France Soir. Since late 2010, he has become a major figure for freedom of speech, inviting on Sud Radio those who are censored elsewhere.
In January 2016, he was the first –and only to this date- French journalist to speak with Donald J. Trump and was one of his main supporters in France.
https://www.lefigaro.fr/vox/politique/2016/09/08/31001-20160908ARTFIG00130-andre-bercoff-donald-trump-le-pragmatique-peut-devenir-president-des-etats-unis.php
During the lockdown, André Bercoff gave a voice to those who challenged the government's handling of the crisis and information.
Mr. Bercoff    wrote and published 45 books including 'Donald Trump or The Reasons of Anger' and 'The Return of the People'. In 2022, André co-authored 'The Abstention Trap — Last Turns Before Democratorship' with Stéphane Guyot & Philippe Pascot.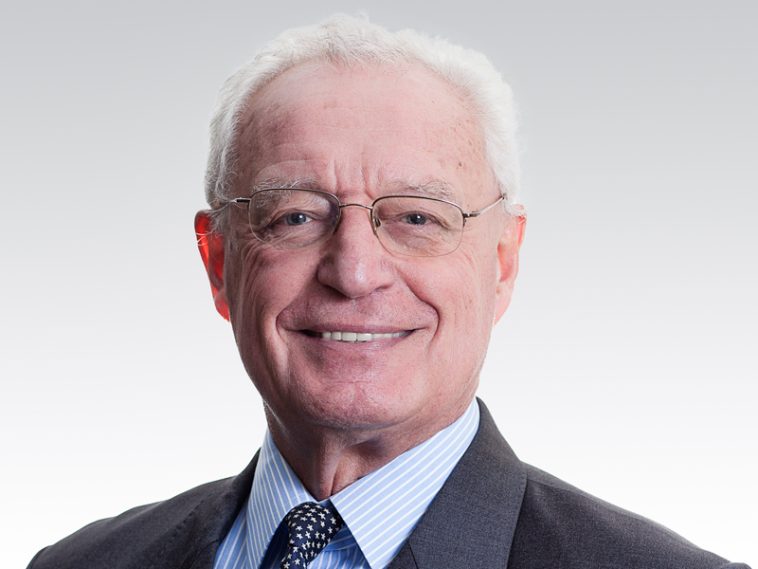 CHARLES GAVE, FRENCH ENTREPRENEUR, FINANCIER AND ECONOMIST, LIBERAL-CONSERVATIVE, FOUNDER-DIRECTOR OF GAVEKAL AND PRESIDENT OF THE THINK TANK L'INSTITUT DES LIBERTÉS.
As an anti-communist, Charles Gave left France in 1981 and moved to the UK. In London, he co-founded an asset management firm in the City, managing $10 billion in assets. The French ambassador in London awarded him with the French Order of Merit for his success.
– In 2012, Mr Gave founded the Institute of Liberties with the aim of protecting individual freedoms under threat from the French state. https://institutdeslibertes.org/
– He is the author of several books, the latest of which is La Vérité vous rend libre (The Truth Shall Set You Free) (October 2023), published by Editions Pierre de Taillac.
– Charles Gave supported the Brexit and Donald J. Trump as a supporter of the right of people to self-determination.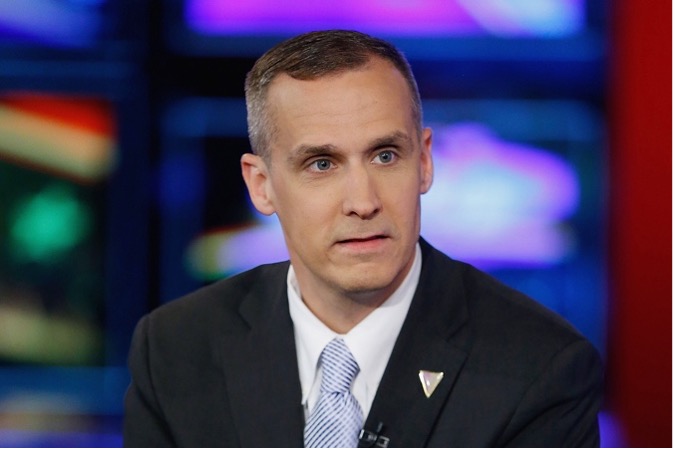 COREY LEWANDOWSKI,
TRUMP'S FORMER CAMPAIGN MANAGER,  
POLITICAL COMMENTATOR AND AUTHOR 
Mr. Lewandowski currently serves as the President and CEO of Lewandowski Strategic Advisors, LLC, a global consulting firm which focuses on Fortune 100 and Fortune 200 companies. Mr. Lewandowski has been instrumental in advising C-Suite executives through some of the largest mergers and acquisitions in the last decade. His in-depth understanding of government protocols provides insight and knowledge of how to achieve desired results.
Mr. Lewandowski was nominated by President Donald J. Trump to serve on the Defense Business Board and currently serves as a Presidential Appointee to the Commission on Presidential Scholars.  He served as a Senior Advisor to Trump-Pence 2020 as well as a Senior Political Advisor to Prime Minister Benjamin Netanyahu helping manage and oversee his historic 2020 election for Prime Minister of Israel.
Mr. Lewandowski previously served as the Chief Political Adviser and Campaign Manager to Donald J. Trump for President, Inc.  In those roles, he oversaw all aspects of a historic presidential campaign where Donald J. Trump won 38 Republican primaries and caucuses and received more votes than any presidential candidate in the history of the Republican Party.  Through Mr. Lewandowski's leadership, Mr. Trump secured the Republican nomination for President of the United States while only spending a fraction of the money his competitors spent over the same period of time. Mr. Lewandowski is credited with running a skillfully disruptive political campaign and is often cited as a visionary on understanding the moods and pulse of the American people. He is widely considered one of President Trump's closest confidants, often traveling with the president on Air Force One and providing input and advice on a wide range of issues.
He was formerly employed as the National Director of Voter Registration of Americans for Prosperity and Americans for Prosperity Foundation. He was also the East Coast Regional Director for both organizations and served as the AFP and AFPF State Director for New Hampshire, starting the chapters for these groups in 2008.
Prior to his tenure at AFP and AFP Foundation, Mr. Lewandowski served as Executive Director of the New England Seafood Producers' Association (NESPA), representing the vast New England seafood interests to state and federal government officials.
Mr. Lewandowski worked as the Legislative Political Director, Northeast Region, for the Republican National Committee (RNC), as well as in senior positions with several Members of Congress.
Mr. Lewandowski continues to make regular appearances on Fox News, Fox Business, ABC, NBC, MSNBC, OAN, Newsmax, CBS and CNN, as well as serving as a on-the-record spokesman to major print outlets such as the Wall Street Journal, the Washington Post, the New York Times, USA Today, The Guardian, The Daily Mail, the Boston Globe, and numerous other print and on-line publications. He was named "Power Player of the Week" by Fox News Sunday for his contribution to the Trump campaign. In 2019 Mr. Lewandowski was named Citizen of the Year by the New England Police Benevolent Association. He has received numerous awards and accolades throughout the years.
Mr. Lewandowski is the co-author of multiple New York Times bestselling books including Let Trump Be Trump and Trump's Enemies.  He also co-wrote Trump America First – The President Succeeds Against All Odds. He continues to serve as a contributor to The Hill newspaper and the Daily Caller Foundation.  
Mr. Lewandowski received his MA in Political Science from American University, Washington, D.C., and his BA in Political Science from the University of Massachusetts. He also attended the Naval War College.
Mr. Lewandowski resides in Windham, New Hampshire with his wife and their four children.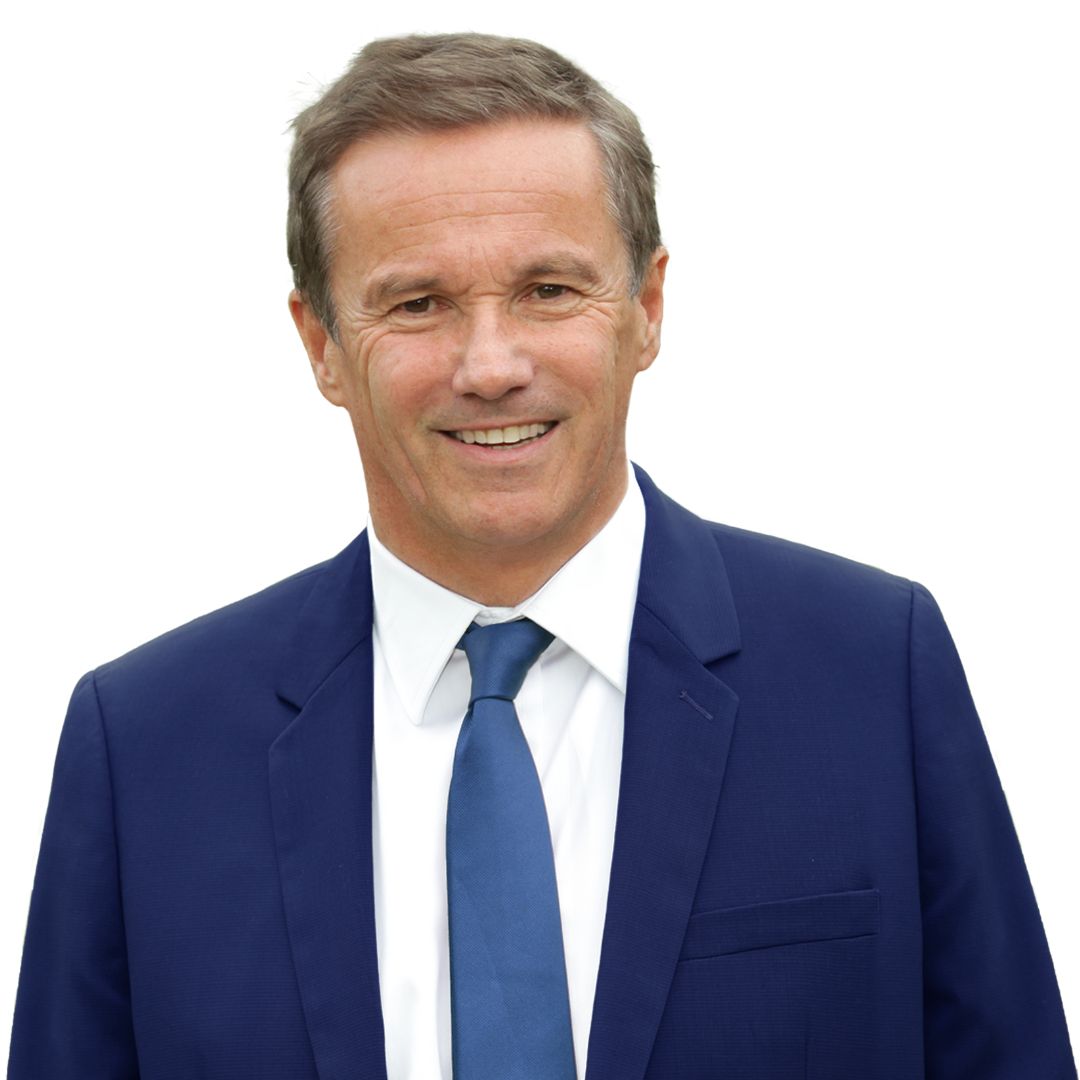 NICOLAS DUPONT-AIGNAN, mEMBER OF FRENCH PARLIAMENT AND PRESIDENT OF THE DEBOUT LA FRANCE PARTY
Born into a family of winegrowers and a graduate of IEP Paris and Université Paris-Dauphine, Nicolas Dupont-Aignan has been involved in politics since the 1974 presidential election. Unwavering in his Gaullist views ever since, he eventually founded the Debout la France party in 2008.
In 2009, Nicolas defended the global license and opposed the Hadopi law restricting internet freedoms.

Nicolas ran in the 2017 presidential election, winning 4.70% of the vote.

During the Covid-19 pandemic, Nicolas condemned the government's measures to restrict public freedoms.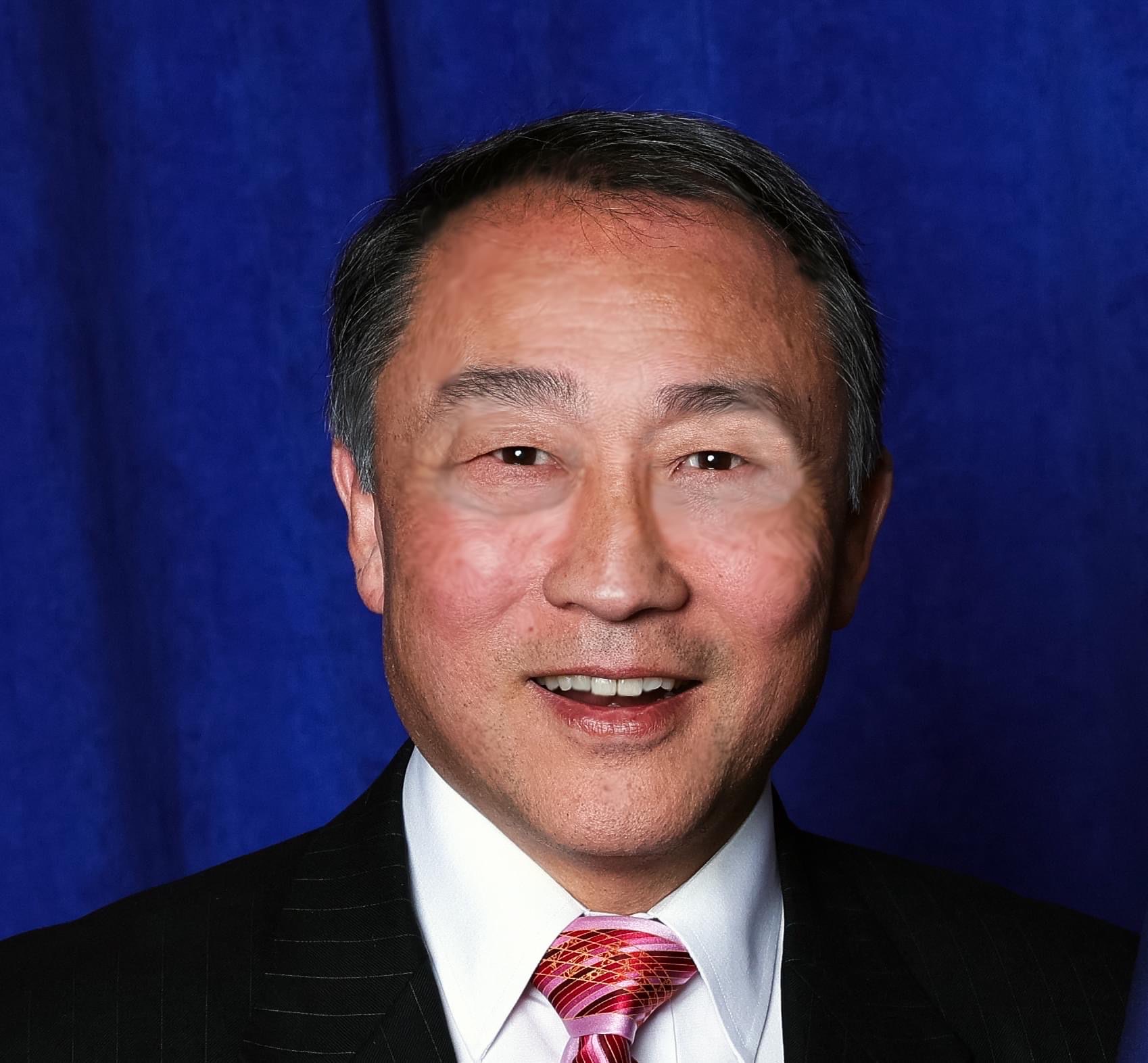 SOLOMON YUE, JR., CEO OF REPUBLICAN OVERSEAS AND OREGON REPUBLICAN NATIONAL COMMITTEEMAN
Yue, a legal immigrant born in Communist China, survived Mao's Cultural Revolution and escaped to America on a Student Visa. He spoke only two English phrases: "thank you" and "Coca Cola," when he arrived in America. He worked two jobs to pay for his Management Sciences BA and International Trade MBA, and earned his U.S. citizenship under the Third Preference Category for highly skilled professionals as an International Trade Economist. Yue started a successful import/wholesale medical glove business. He has served on the Republican National Committee since 2000, with a current seniority ranking of 10 among the 168 RNC members.
In 2008, Mr. Yue co-founded the RNC's Republican National Conservative Caucus (RNCC), a brain trust of the national conservative movement dedicated to returning America to its founding roots. At the same time, he co-founded the Republican Conservative Steering Committee (RCSC), a member-driven political forum for public policy debates.
From 2011-2018, Yue served as Vice Chairman for three PACs: the USA Super PAC, the Republican Super PAC, and the Grassroots Conservative Coalition. As President of Grassfire Strategic Planning and Management Group L.L.C., Yue managed political campaign projects throughout America.
As a senior RNC leader, Yue has served as a member of the RNC Executive Committee, Deputy Permanent Co-Chairman of the Republican National Convention for 2012, member of the 2012 Republican National Convention Committee on Credentials, and Special Envoy of the RNC Chairman to the Republicans Abroad Worldwide.
He is currently a member of the RNC Standing Committee on Rules and the Presidential Debates Committee. Yue successfully defended President Trump's nomination at the Republican National Convention for 2016 by proposing Robert's Rules of Order instead of House Rules to govern the Convention. He also proposed that RNC Rules changes not be effective until the conclusion of the Convention. Although that proposal wasn't adopted, his efforts thwarted the plans of the "never Trumpers" and "vote your conscience" movements to steal the nomination.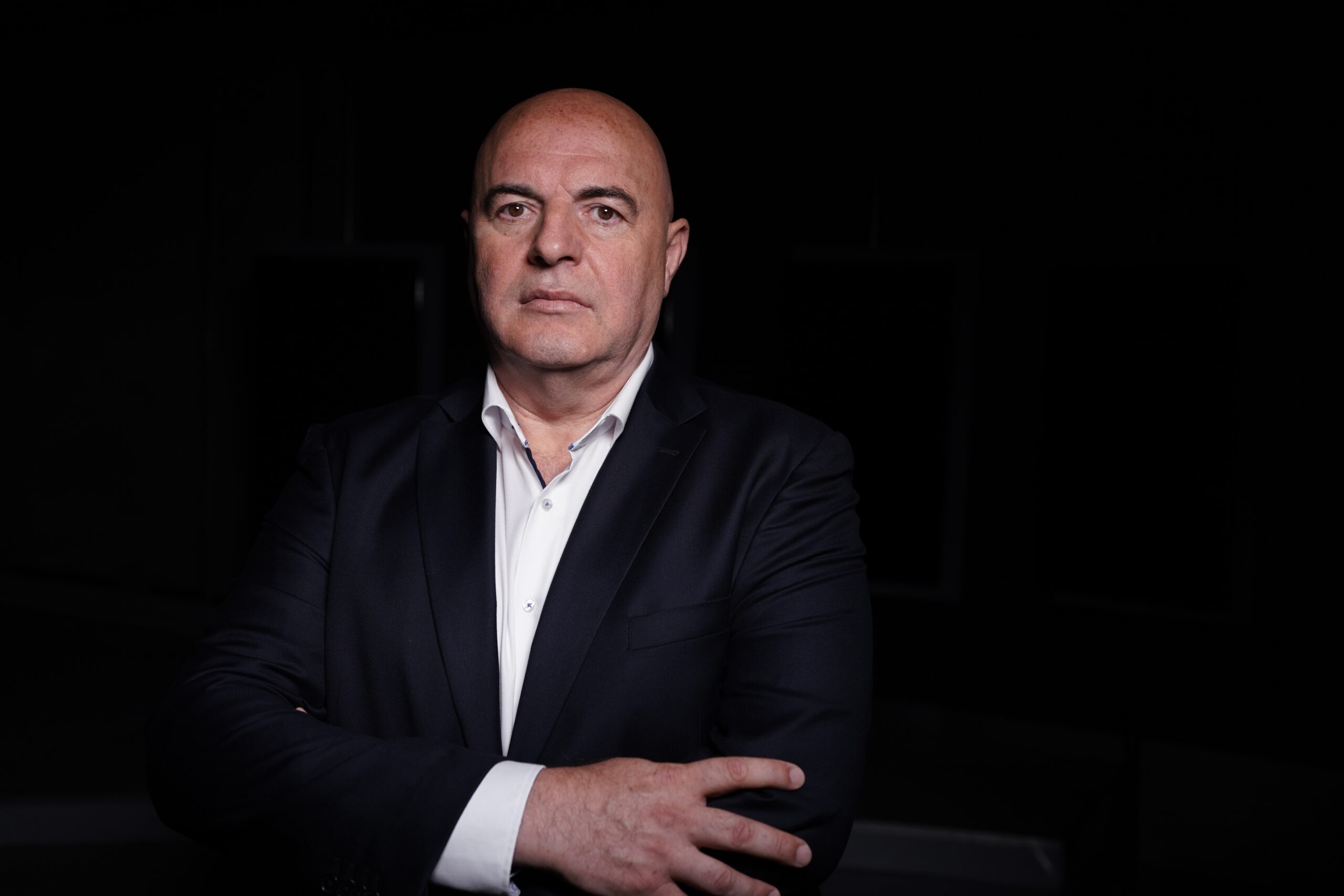 DORIN IACOB, LEADING ROMANIAN ENTREPRENEUR, POLITICIAN AND tv TALK SHOW HOST
As well as being a seasoned businessman, Dorin has ten years' experience in intelligence and information, twenty-seven in party and political alliance-building in Romania and four in television as a political expert.
An economic policy officer and an agent of Romanian intelligence since the end of the Communist regime, Dorin eventually founded the logistics and port management company RomCargo Maritim in 2004.

Dorin was heavily involved from the outset in the development of the Partidul Noua Românie (1994-1998), the ancestor of the powerful Partidul Național Liberal.

Dorin has been hosting the national political dissection talk show "Deep State" since October 2019, as well as a talk show on the upcoming European elections since September of this year.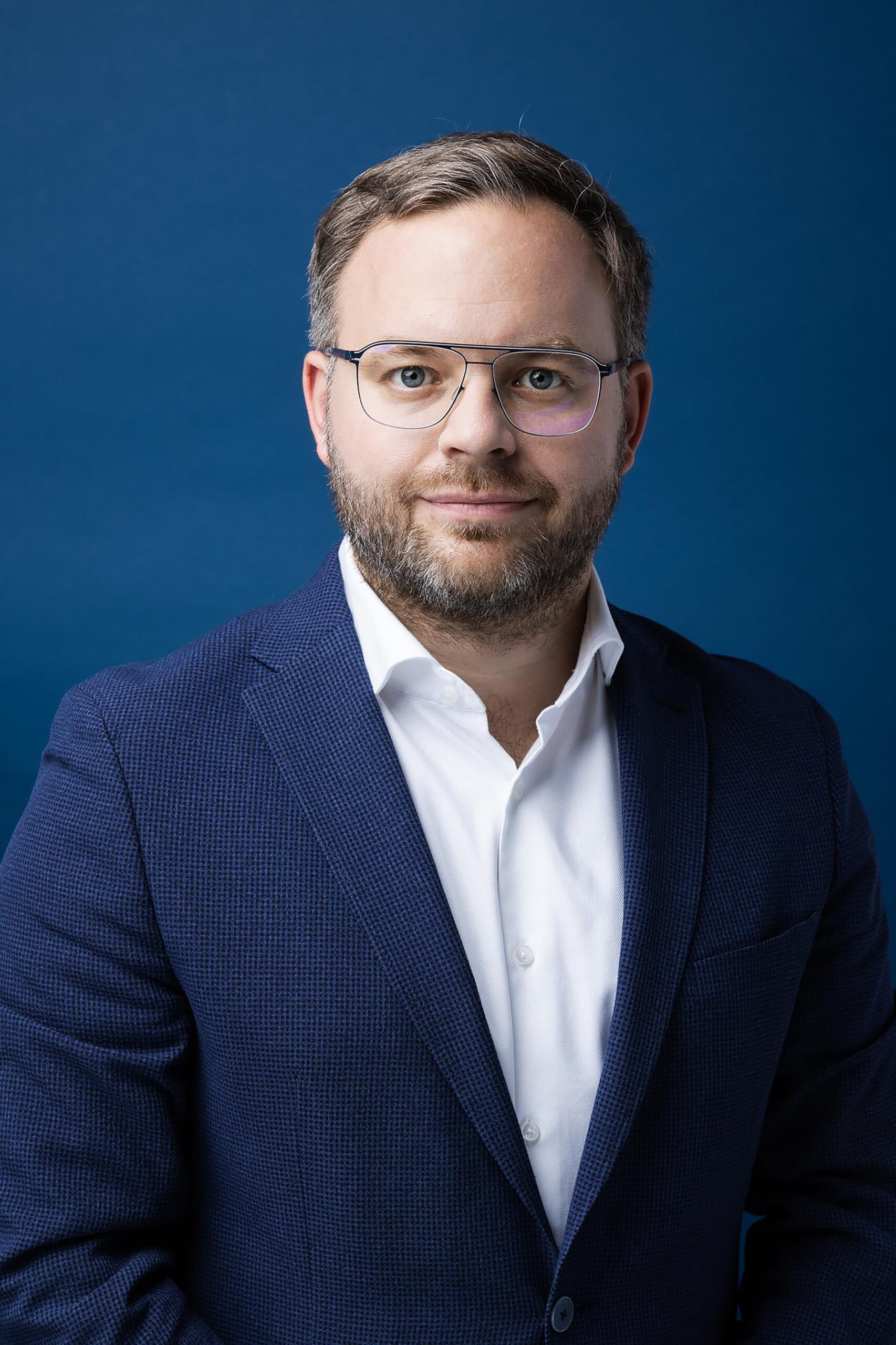 BALÁZS ORBÁN, POLITICAL DIRECTOR OF PRIME MINISTER VIKTOR ORBÁN
A graduate of the Pázmány Péter Catholic University Faculty of Law and of the Political Science Eötvös Loránd University Faculty of Law, Balázs has pursued a career in research since 2012, in teaching since 2015 and in politics since 2018.
In 2012, Balázs joined the Századvég Foundation, a conservative think tank, as a regulatory expert

Since 2015, Balázs has been teaching at the Mathias Corvinus Collegium, where he also serves as the chairman of the Board of Trustees.

Since 2021, Balázs has been serving as political director under Viktor Orbán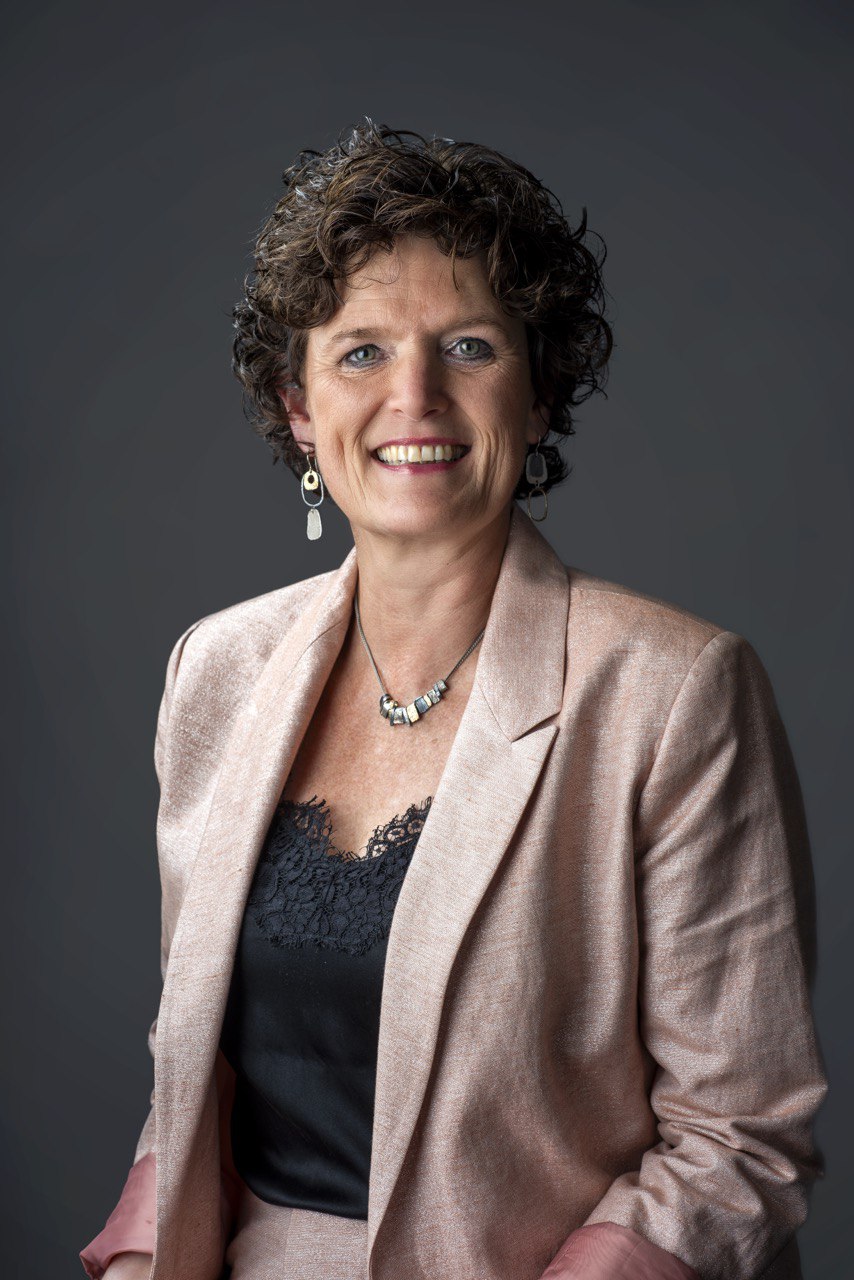 SIETA VAN KEIMPEMA, SECRETARY OF THE BOARD AND SPOKESPERSON OF FARMERS DEFENCE FORCE (FDF) AND PRESIDENT OF THE DUTCH DAIRYMEN BOARD (DDB)
Sieta began her career in the General Dutch Mutual Health Insurance Fund after completing a bachelor's degree in English and Dutch at Ubbo Emmius University. Sieta would go on to found the European Milk Board (EMB) in 2006 and the DDB in 2008, eventually becoming a candidate for the Dutch political party Belang van Nederland in September of this year.
Sieta has contributed to scientific studies on behalf of the EMB concerning milk production costs in Germany, France, the Netherlands, Belgium, Denmark and Italy.

Sieta has been co-organiser of numerous demonstrations, rallies and action for FDF and DDB.

Sieta has been a long-time speaker and promoter for the DDB, the EMB, the FDF and for international symposia and European organisations.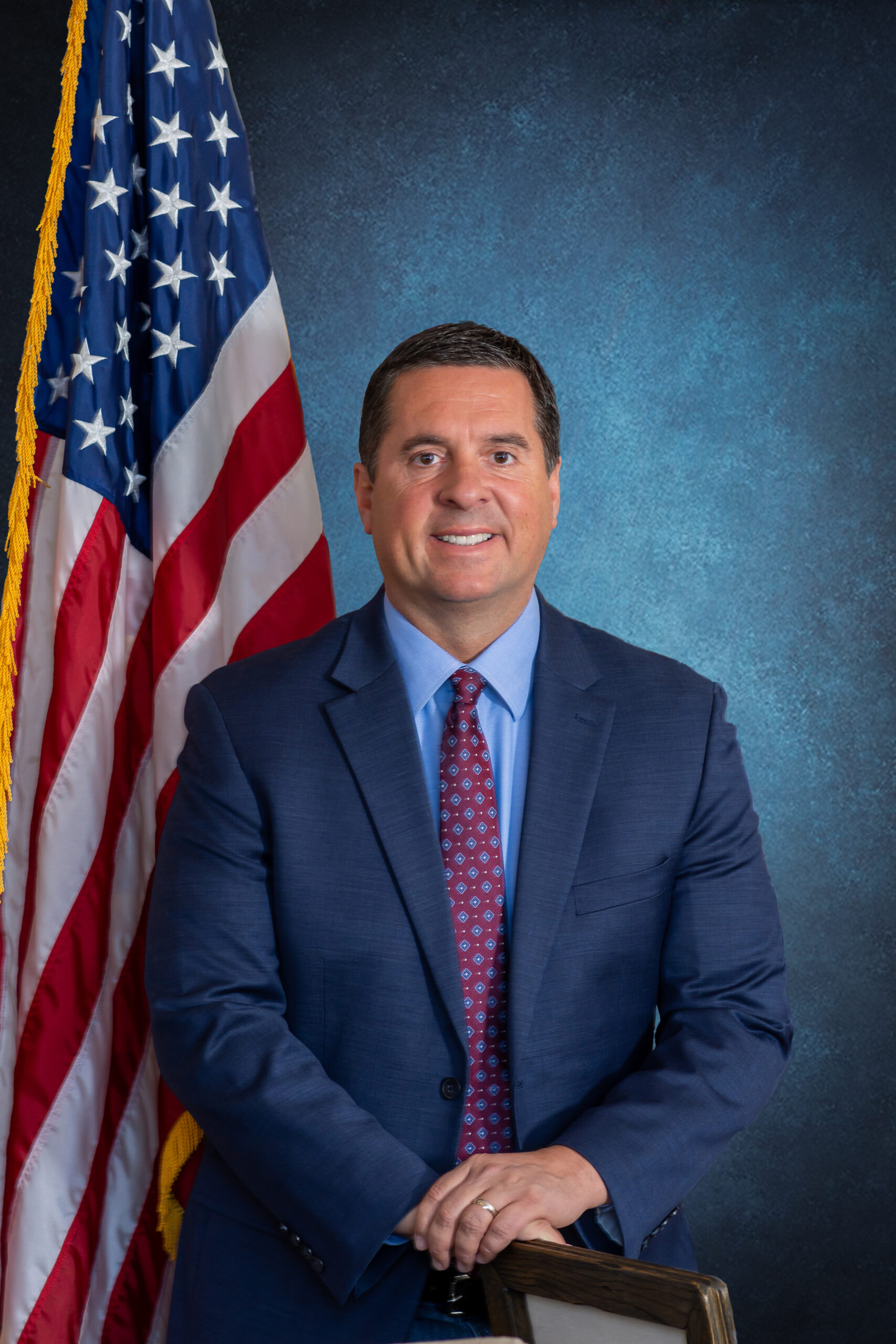 DEVIN NUNES, CEO OF TRUTH SOCIAL AND FORMER US CONGRESSMAN
Devin Nunes est directeur général du Trump Media & Technology Group, la société mère de Truth Social. Avant de rejoindre TMTG, il a siégé à la Chambre des représentants des États-Unis. Il représentait une partie de la vallée californienne de San Joaquin, une région riche grâce à ses terres agricoles que M. Nunes qualifie de "grenier du système solaire" et de "jardin d'Eden". Il était le leader républicain et l'ancien président de la commission permanente du renseignement de la Chambre des représentants, l'un des principaux républicains de la commission des voies et moyens et le leader de la sous-commission de la santé de la commission des voies et moyens. Il est l'un des républicains les plus éminents des États-Unis. Il a reçu la médaille présidentielle de la liberté, la plus haute distinction civile des États-Unis, en 2021 pour avoir démasqué le canular de la collusion avec la Russie.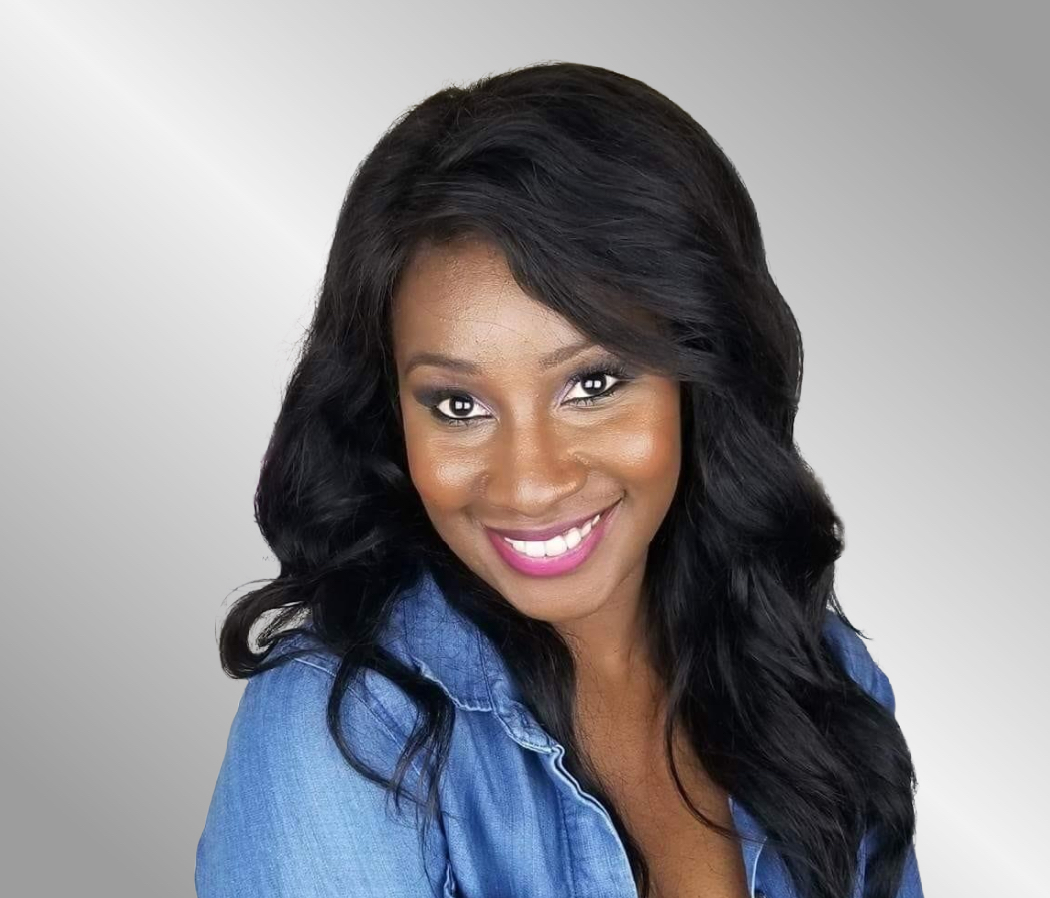 QUISHA KING, FORMER SPOKESPERSON FOR MOMS 4 LIBERTY AND TALKSHOW HOST
Quisha King is a mother of 2 daughters, host of The Quisha King Show and Founder of ActionUp America that helps parents organize to get CRT and Gender Ideology out of their communities. Currently, she is a national speaker on education issues and parental rights and has been featured on major news outlets and national TV shows. 
Quisha received the 2021 Rising Stars Award from the RNC and was a featured guest at Governor Ron DeSantis's 2022 State of the State address.  She was also highlighted by Governor DeSantis for her Board of Education remarks against critical race theory during the 2020 Faith & Freedom Conference. She is a former SpokesMom for Moms 4 Liberty and also a member. Quisha fights for Christian conservative values around the country and has a passion for educating the next generation.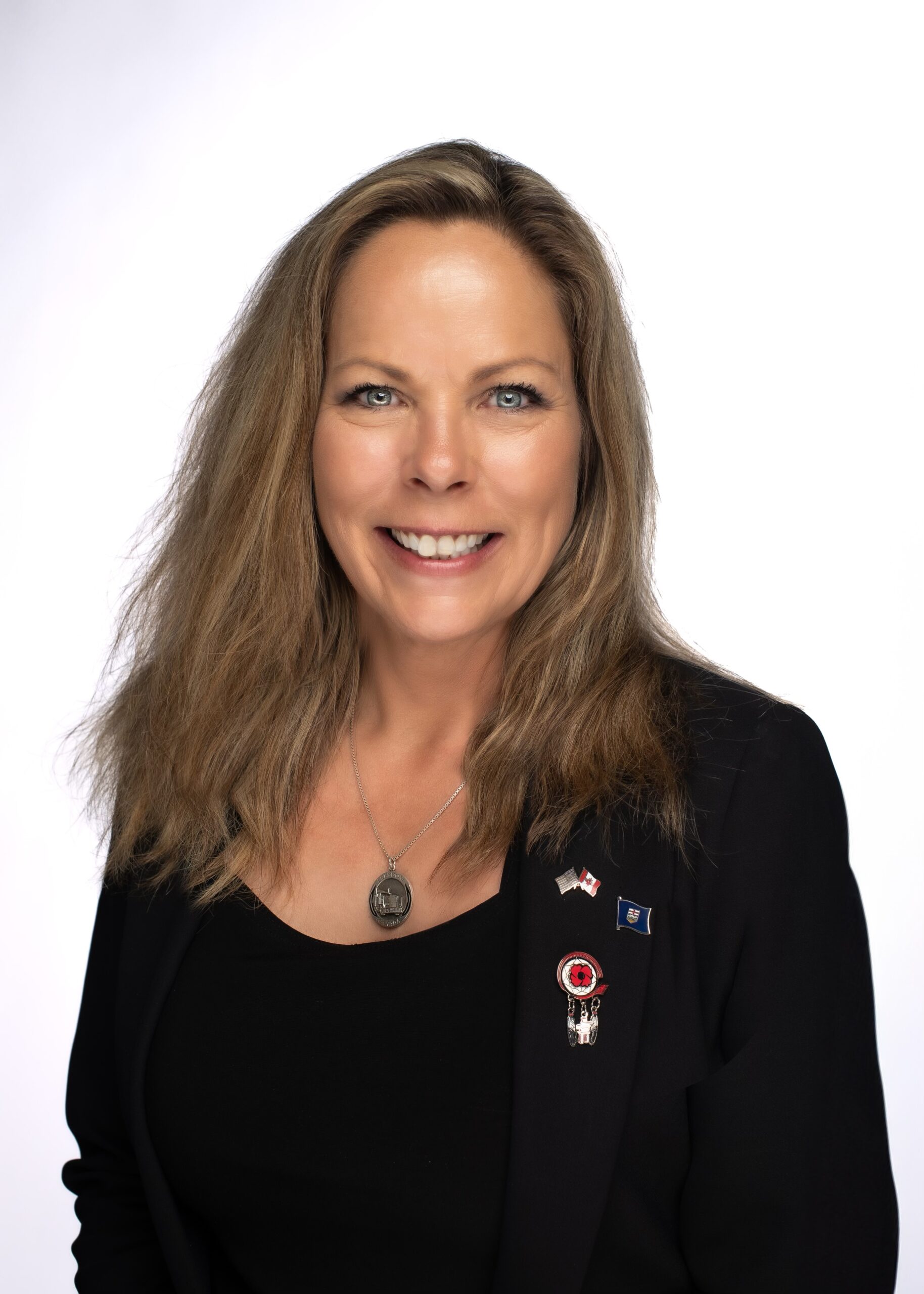 TAMARA LICH, LEADER OF THE CANADIAN FREEDOM CONVOY MOVEMENT IN 2022
Tamara Lich was born in Saskatchewan in 1972. Born of Métis heritage and adopted by a loving family, she was raised with the ideals of neighbourliness and the encouragement to help her fellow man. Having developed an interest in the political issues that began affecting her life as an Alberta resident working in logistics of the oil and gas industry in her home of Medicine Hat, Tamara helped to establish the Maverick Party and Wexit movement seeking the independence of Canada's western provinces. It wasn't until the Freedom Convoy 2022 started to roll that she developed a feel for the underlying love and unity that resides in our fellow Canadians everywhere, from Boundary Peak, Yukon to Cape Spear, Newfoundland. The heart of each of us that thrives in kindness and the openness that makes time for one another's unique stories.  A mother to three grown daughters and three beautiful grandchildren, the closeness and support of family drove her fast recognition of the negative impacts of COVID mandates and restrictions, and the obvious overreach that allowed them to take root. The new restrictions introduced to Canadian truckers during a supply chain crisis, motivated Tamara to lend her skills in logistics to help organize the Freedom Convoy 2022; a peaceful protest that swept the nation and gave hope and purpose to hundreds of thousands of Canadians who lined overpasses, attended Ottawa, and showed up and contributed to participants in droves.  Counselling peace and unity, and facing negative coverage from the media that's funded by the government she stood against, Tamara became a symbol of hope for millions awakened to the Canadian government's totalitarian and dictatorial style, highlighted by the movement she helped to launch.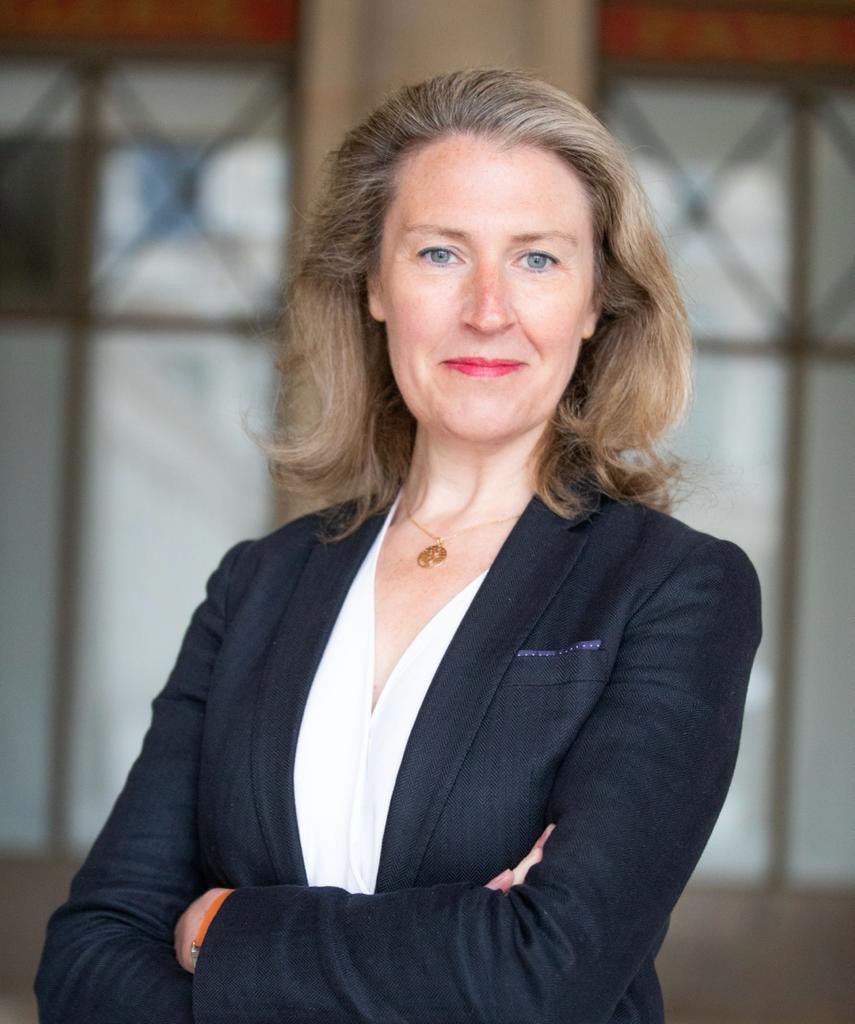 LAURENCE TROCHU, PRESIDENT OF THE FRENCH CONSERVATIVE MOVEMENT
Laurence Trochu began her political career with Les Républicains (LR) from 2015 to 2021. She held various positions, including member of the political bureau. In 2016, she was appointed spokesperson for François Fillon's campaign. In 2018, she became president of the French Mouvement Conservateur (formerly Sens Commun). In 2021, she joined Éric Zemmour's campaign and his Reconquête! party for the 2022 presidential election. Since then, the Mouvement Conservateur has been allied with Reconquête!
Laurence Trochu supports a strong conservative doctrine. In 2018, she stated at a political rally that she wanted a "conservative right" and has often called on Les Républicains to be more consistent in their positions;
She also defends the idea of a "Europe of nations", which must respect "the subsidiarity of each country";
Laurence Trochu promotes France's Judeo-Christian heritage. "You only have to open your eyes to see that we live in a Greco-Latin and Judeo-Christian civilization," she declared in an interview in 2021.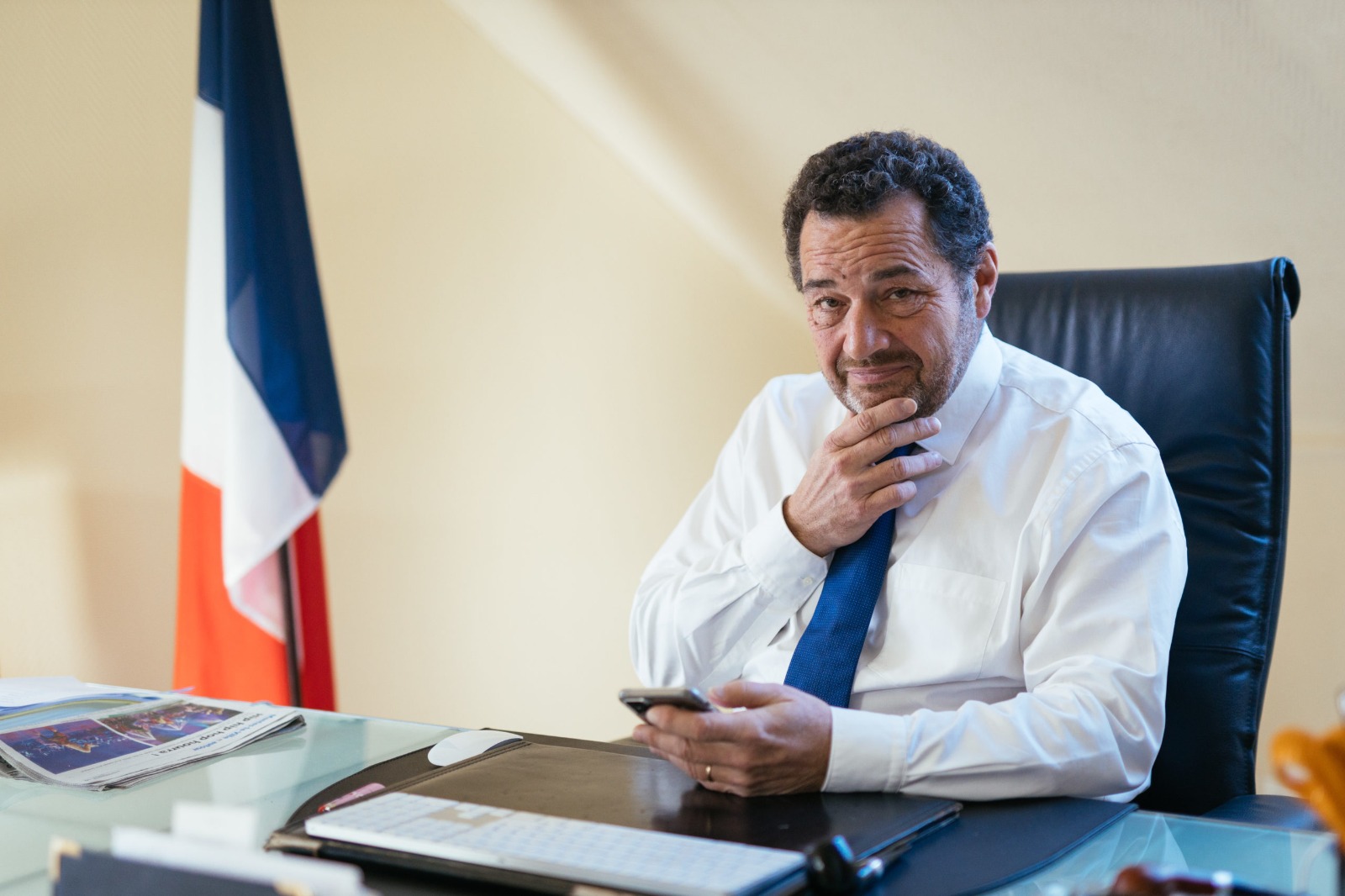 JEAN-FRÉDÉRIC POISSON, PRESIDENT OF THE PARTY VIA (THE PEOPLE'S VOICE)
Jean-Frédéric Poisson began his political career in 1995 as a local elected official in the Yvelines département. He was elected mayor of Rambouillet in 2004, a position he held until 2007. From 2007 to 2010, and again from 2012 to 2017, he was also a Member of Parliament. In 2013, Jean-Frédéric Poisson was elected President of the Christian Democratic Party (PCD), succeeding Christine Boutin. In 2016, he was a candidate in the Right and Center primary. In 2021, he announced his support for the candidacy of Éric Zemmour and his Reconquête! party for the 2022 presidential election. Since then, the party he chairs, VIA, la voix du peuple (formerly PCD), has been allied with Reconquête!
Jean-Frédéric Poisson is a politician with a strong commitment to bioethics issues. In 2015, he published a book entitled "Personne ne doit mourir seul" ("No one should die alone"). In particular, he opposes euthanasia and fights for the development of palliative care;
Convinced of the urgent need to respond to the crises in the Middle East that have a direct impact on France, and a great defender of Eastern Christians, in 2012 he embarked on a series of trips to various Arab countries (Syria, Lebanon, Iraq, Egypt, Libya, Morocco);
For years, Jean Frédéric Poisson has also been denouncing the damage that multiculturalism is doing to France and Europe. He asserts that the question of Islam will not be resolved in a society based solely on unlimited individual rights, but on the contrary by reappropriating our Christian reference. With this in mind, in 2018 he published a hard-hitting book, "L'islam à la conquête de l'Occident – La stratégie dévoilée", published by Editions du Rocher.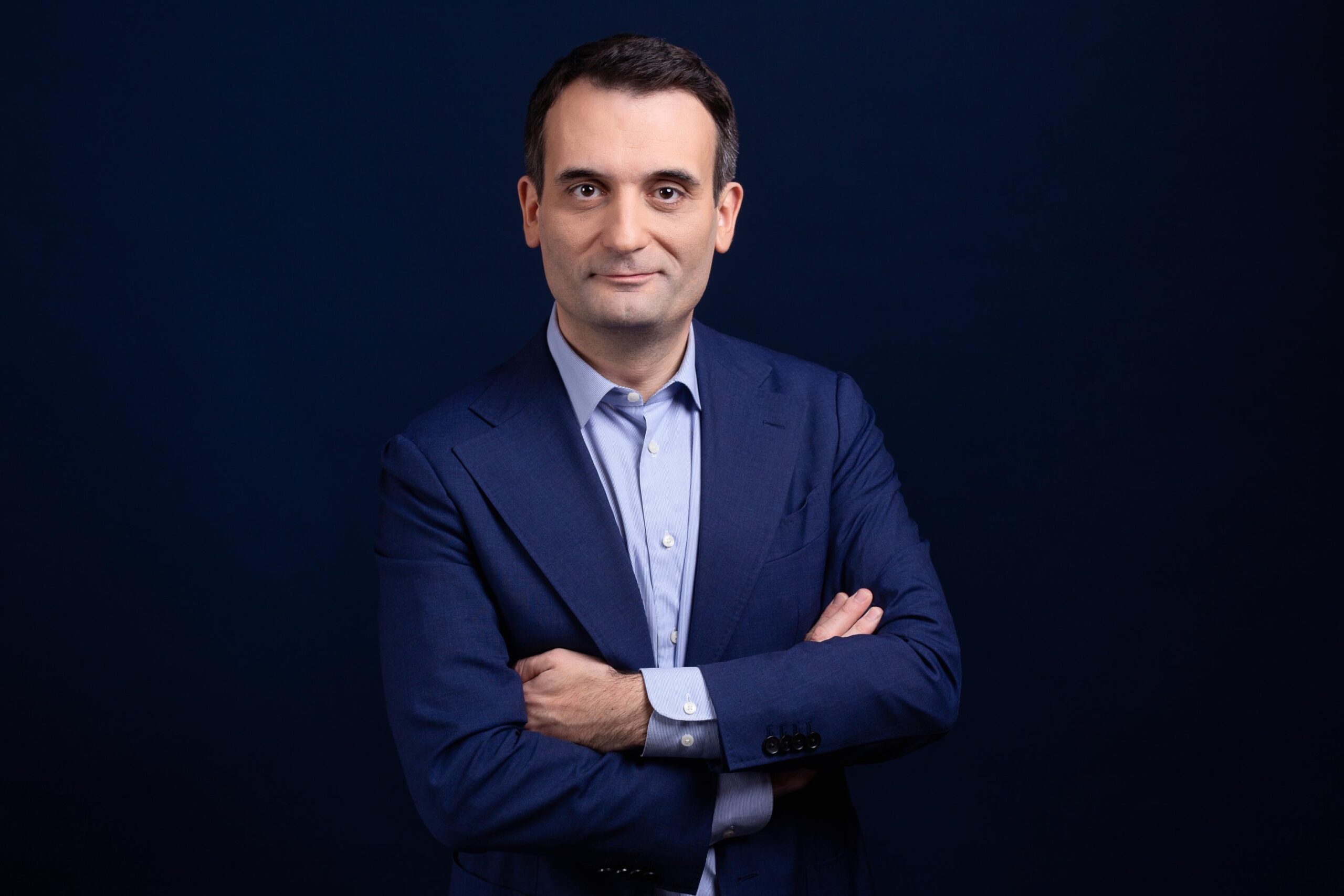 FLORIAN PHILIPPOT, PRESIDENT OF LES PATRIOTES MOVEMENT
Once a student at HEC, he came to prominence in 2005 during the referendum campaign for the NO vote on the European Constitution, creating and running a successful blog for the NO side.
As Vice-president of the Front National from 2012 to 2017, Florian Philippot was elected Member of the European Parliament between 2014 and 2019.
Founder of his own political movement in 2017, Les Patriotes (https://les-patriotes.fr), he vigorously fights the liberticidal measures linked to covid, and organizes numerous demonstrations across France. Several of these demonstrations brought together tens of thousands of French people. He also went to Rome to demonstrate with his Italian friends. He fights for all freedoms, especially freedom of expression.
Florian Philippot is a lifelong Gaullist, and fights for Frexit, France's exit from the European Union.
He has supported Brexit and Donald Trump.
He is the author of several books, including Frexit, en sortir pour s'en sortir (2018), Covid-19: l'oligarchie démasquée (2020), Crises (2022) and Les 100 jours de la Révolution qui vient (2023).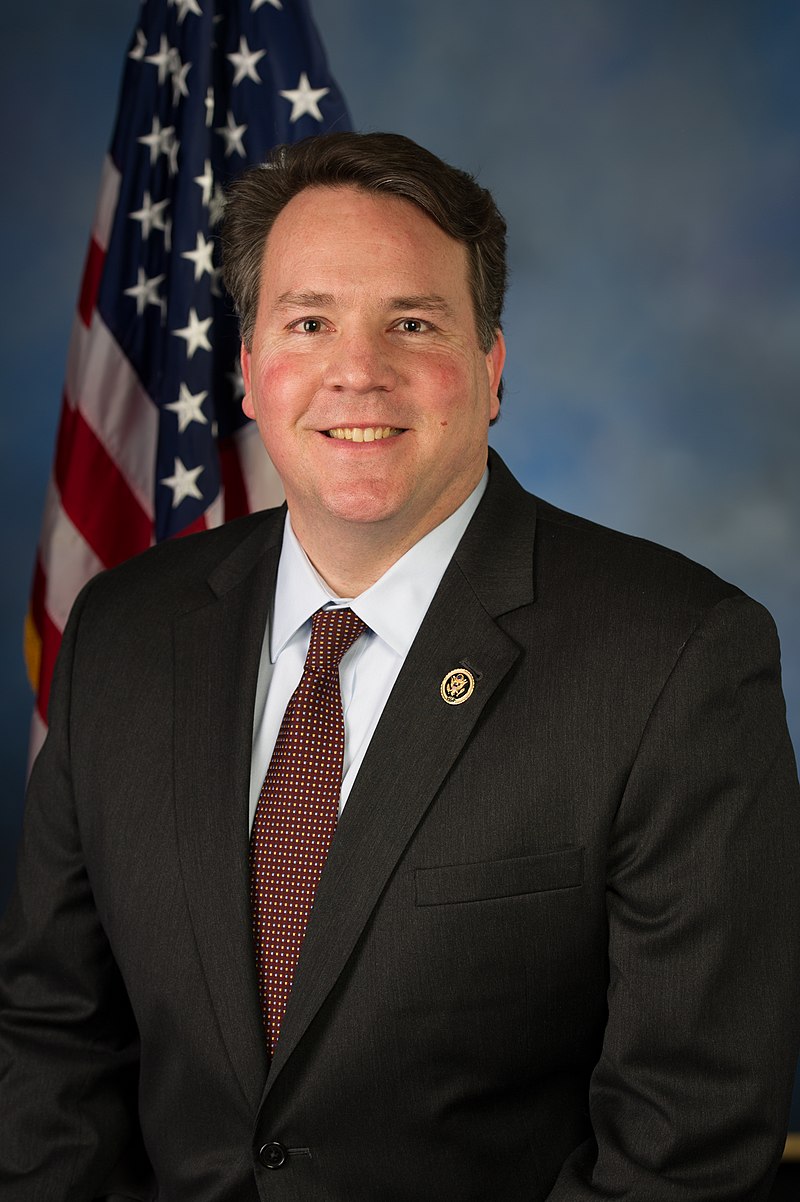 ALEX MOONEY, MEMBER OF THE U.S. HOUSE OF REPRESENTATIVES FROM WEST VIRGINIA'S 2ND DISTRICT
Alex Mooney played football and rugby at Dartmouth College, where he graduated in 1993 with a major in Philosophy. Alex Mooney was first elected to Congress in 2014 and re-elected in 2016, 2018, and 2020. He is a principled conservative fighting for lower taxes and less government regulations on businesses to create more jobs in America.
Alex Mooney

introduced and passed H.R.1644, the STREAM Act, which saved as many as 80,000 coal jobs.

Alex Mooney

voted for the appropriations package, H.R. 1865, on December 17, 2019, which included crucial funding to combat the opioid crisis.

Congressman Mooney cosponsored the "Preserving American History Act" (H.R. 514), in order that former President Trump's 1776 Commission, which produced a patriotic history of the Founding Fathers and American heritage, could have it codified into law.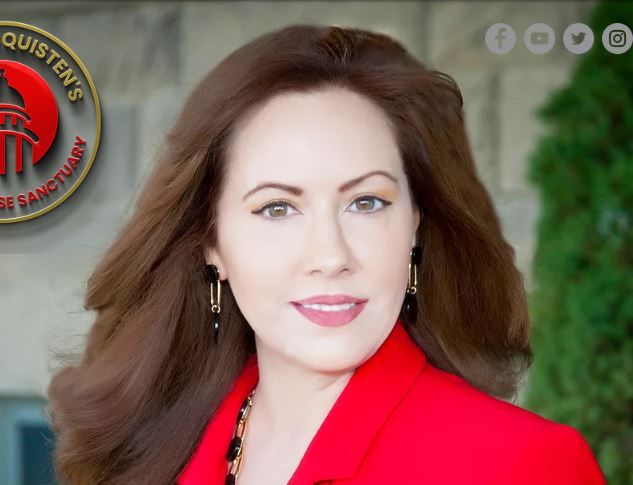 KERRY MCQUISTEN, FORMER MAYOR OF BAKER CITY AND FORMER REPUBLICAN CANDIDATE FOR GORVERNOR OF OREGON
Kerry's genealogy dates back to one of the founding families of Baker City. She holds a degree in international relations and has lived in Spain and Japan. In 2006, she was named Entrepreneur of the Year by the Northeast Oregon Economic Development District.
Kerry is one of the initiators of the "Constitutional Carry for Oregon" petition, the aim of which is to authorize the carrying of a concealed weapon without a permit.

In 2022, Kerry published The Government We Deserve: The Hard Truth from Behind the Curtain, in which she describes in detail the behind-the-scenes of politics in Oregon.

Kerry is a senior advisor to Republicans Overseas and one of the organizers of the Worldwide Freedom Initiative.